Sathguru has a new way of approaching how Enterprise Resource Planning and business transformation solutions are designed, developed, and deployed. We've changed the way ERP software is used to maximize productivity across your business. Sathguru ERP is more than mere business software; it is the key to possibilities not yet imagined. It provides a single point of accountability to ensure increased profits, whether you're operating locally, regionally, or globally. View More
Enterprise Solutions
Sathguru offers industry vertical specific processes as part of the built-in functionality.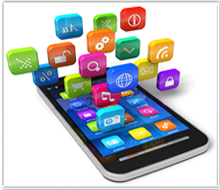 Mobile Solutions
Sathguru's Mobile solutions are the real innovations for competitive business environment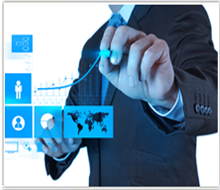 Business Intelligence
Sathguru's systems play a key role in the strategic planning process of the corporation