Program Deliverables
---
The intensive five day course covers key areas such as: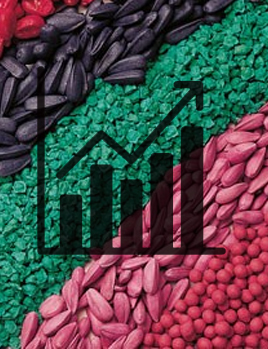 Trends and Strategies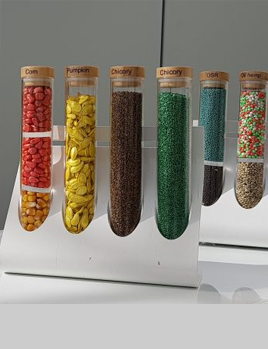 Research and Technology Management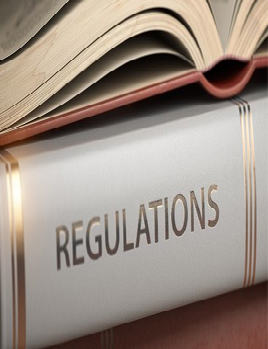 Regulations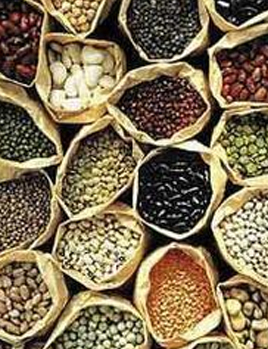 Markets and Marketing
Methodology
---
Lectures, group exercises & case studies: The course will engage the participants in practical discussions, lectures, group exercises and case discussions focused on strategic decision approaches in overarching areas of seed sector
Interaction with the faculty: The course facilitates interaction and learning opportunities from the world-renowned international experts who are recognized for their research and experience.
Cross-cultural and Cross-enterprise learning: An insightful learning experience from a diverse cohort of professionals working in the same sector from around the world. The diversity of the participants provide unique networking opportunities and cutting-edge knowledge, that widens perspectives and expands the scope for strategic thinking.
Who will benefit?
---
• Senior managers from the seed Industry engaged in the development of strategic planning, market development,product management, research and product development, regulations and operations
• Regulators from federal and state governments engaged in regulating the seed sector
• Senior managers from public extension and research organizations
• Public researchers
The diversity of participants will provide unmatched learning opportunity for the participants.
Faculty
---
Ronnie Coffman
Ronnie Coffman is the director of International Programs at College of Agriculture and Life Sciences (CALS), Cornell University. His strategic contribution in global agriculture development spans over four decades. He is a World Agriculture Prize Laureate and is among the senior most plant breeders today. Coffman's contribution to supporting public research and private sector engagement in next generation crop Improvement has addressed global problems.
Read More | Email: wrc2@cornell.edu
---
K. V. Raman
K.V Raman is the International Professor of Plant Breeding & Genetics, and Associate Director of Special Projects with International Programs at the College of Agriculture & Life Sciences; Cornell University. His expertise is in the areas of integrated pest management, plant biotechnology and international technology transfer projects in South America, Africa and Asia. His work has included advisory support to World Bank; International Finance Corporation; Consultative Group for International Agricultural Research; private sector firms, and many national programs.
Read More | Email: kvr1@cornell.edu
---
Richard Cahoon
Richard Cahoon held the position of director of technology transfer office at Cornell University for a decade prior to establishing RS Cahoon & Associates as an independent technology management practice. His expertise is in technology assessment, management and commercialization. He has transformed over 300 inventions into revenue-generating intellectual property packages.
---
Vijayaraghavan
CEO, Sathguru Management Consultants and Regional Coordinator of CALS research programs. His academic teaching at Cornell is in the area of technology management. He comes with 35 years of experience & has extensively guided seed industry globally in their endeavour to excel in products and markets.
Read More | Email: vijay@sathguru.com
---
Alan George Taylor
Alan George Taylor is a Professor of Horticulture at CALS, Cornell University. His research areas include crop science, horticultural sciences and seed science. Taylor`s research program can best be described as "modern seed technology," with many well-organized projects for multi-stakeholders.
Read More | Email: agt1@cornell.edu
---
Ragunathan
Director, Sathguru Management Consultants, is a fellow chartered accountant and a management consultant. His expertise is in the seed industry consulting group's intervention in the Asian region. Ragu works with the seed industry to plan strategic growth and consolidation through acquisitions. Ragu is also a Visiting Fellow at CALS, Cornell University.
Read More | Email: raguk@sathguru.com
Michael Gore
Professor of molecular breeding and genetics for nutritional quality, Liberty Hyde Bailey Professor, and international professor of plant breeding and genetics at Cornell University. His expertise is in the field of quantitative genetics and genomics, especially the genetic dissection of metabolic seed traits related to nutritional quality. Michael serves on the editorial boards of Theoretical and Applied Genetics, The Plant Phenome Journal, and Plant Breeding and Biotechnology. Read More
Dr R. R Hanchinal
Former Chairperson, Protection of Plant Varieties & Farmers' Rights Authority, Government of India and Vice Chancellor, UAS Dharwad. His expertise is in Plant Breeding and Genetics, Seed Production Technology, Intellectual Property Rights and Plant Genetic Resource Management. Dr. Hanchinal is a fellow of National Academy of Agricultural Sceiences, National Academy of Biological Sciences, Indian Society of Genetics and Plant Breeding and many others. He has won many prestigious awards for his research and academics and is a stalwart in plant breeding and seed science. Read More
Testimonials
---
"This program helped me in understanding latest technologies adopted globally and also formulate new strategies to stay competitive" - Sameer Agrawal, Shriram Fertilisers& Chemicals
"Highly recommended program for agri professionals from different functional and technical backgrounds to understand the advancements of seed Industry" - SagarLahoti, East-West Seed
"Felt enriched after attending the program. All the sessions were very relevant and useful" - Sanjiv Sharma, Bayer Bioscience
"The program provided the participant a comprehensive view on the necessary knowledge for people engaged in the regulation, R&D and marketing of seeds" - Elmen Carlo D. Ercia, Syngenta Philippines
" Program is innovative and pathway to vibrant seed industry and strong foundation for public-private partnership" - Krishna Prasad, Advanta India Limited
" All the presentations were very useful and this is the first time I got a chance to think about the future of the Seed Industry "- Kiyoki Iboshi, Known-You Seed Pvt. Ltd.
" It enlightens about the recent trends which most of the seed companies needs to catch urgently to remain competitive. It is an eye opener. " - Amit Rastogi, Coromandel International Limited
" It is very good and has given me wider horizon of view and attitude to IP and its relevance for seed industry" - Vivencio Rullan Mamaril, Bureau of Plant Industry, Philippines
" Great Opportunity to learn from Best & World's Renowned faculty in Agriculture with Practical Relevance" - Stacy Nafula Mwangala, The Syngenta Foundation for Sustainable Agriculture
---
Past Participants