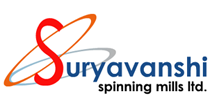 Solutions for Spinning & Textile Industry
Sathguru helped Suryavanshi Spinning Mills, one of the largest yarn and garment producer in the country, with a capacity of over 75,000 spindles, to automate business functions over a decade. Sathguru built solutions initially in Oracle non-GUI interface (with Oracle engine of version 6) and thereafter migrated the client to Oracle 7 to 8 to 8i to 9i, over the last 10 years. The migration was timed to cater to the growth in clients business and was undertaken seamlessly, planning every aspect of platform and version change, without affecting any business interruption.
Today, the client runs nine functional modules, all integrated into one single unified database, from five different geographical locations, spread across three different states. Sathguru's cost effective data transfer methodology helps the client to consolidate data at its central head office, monitor critical business parameters in a day-to-day manner and achieve competitive edge. The solution functions as a perfect decision support system, handling multi-location, multi-customer, multi-product, multi-agents, multi-currency peculiarities.
The commitment and ability demonstrated by Sathguru to guide the client of their "road ahead" resulted in Sathguru providing a decade long service and continues to provide so.
Sathguru is currently retained by Suryavanshi to enhance the solution to Wide Area Network (WAN), to inter-connect all its multi-locations and derive the benefit of on-line monitoring at its central head office.
We provide our clients an objective to allow them to regain their momentum and appreciate the climate of the markets in which they operate.